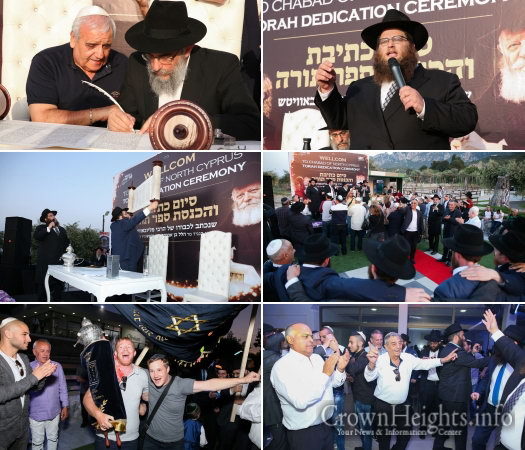 For the first time in history, a new Sefer Torah was welcomed to the Jewish community of Northern Cyprus, which has been under Turkish military occupation since 1974.
The Torah was welcomed to the Chabad center of Northern Cyprus in Kyrenia, led by Rabbi Chaim Hillel Azimov.
Hundreds of locals and guests from around the world participated in the joyous and historic celebration.
Photos by Chaim Twito