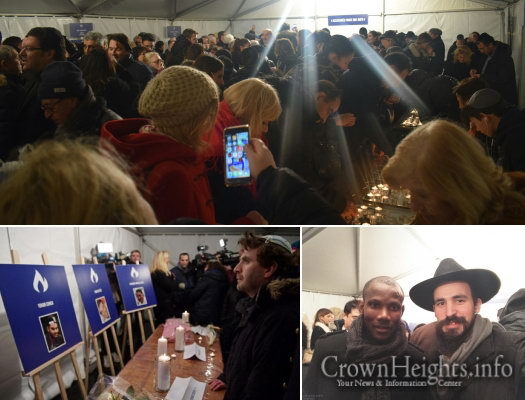 Last night (Monday), a memorial ceremony was held for the victims of the Hyper Cacher terror attack, marking two years since shoppers at a popular kosher supermarket in Paris were killed and held hostage by a Jihadi gunman.
The ceremony was presided over by the Chief Rabbi of France, Rabbi Haim Korsia.
Also in attendance was supermarket employee Lassana Bathily, a Muslim immigrant from Africa, who heroically saved several of the hostages by hiding them in a walk-in fridge and then assisting the police in their raid.
Photos by M. Lubecki