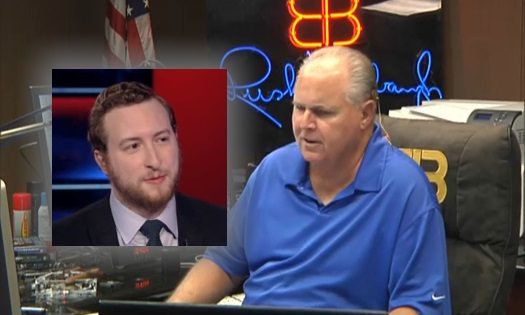 US President Barack Obama "has given an incredible boost to the march of antisemitism," editor-in-chief of The Algemeiner Dovid Efune said in an interview on the Rush Limbaugh radio program on Friday.
Discussing the latest moves by the lame-duck administration in Washington to put pressure on Jerusalem — abstaining in the UN Security Council vote on anti-settlements Resolution 2334, and Secretary of State John Kerry's subsequent harsh address, warning that Israel cannot remain both a democracy and a Jewish state — Dovid Efune told Rush Limbaugh Show guest host Buck Sexton that such behavior encourages and invigorates the deligitimization and demonization of Israel, both defined as antisemitic by the US State Department.
It is for this reason, said Efune, that Kerry caused such a stir.
"His speech was essentially a glorified attempt to justify the vote at the UN last Friday, which the US — in an unprecedented move — abstained from, angering the Israelis, betraying the Israelis. And I can tell you from where I stand: The mainstream Jewish community in this country is seething, outraged, furious across the board with this stab in the back and, as some have even defined it, a stab in the front," Efune said.
Listen to the full interview below (Efune's remarks begin at 37:30):