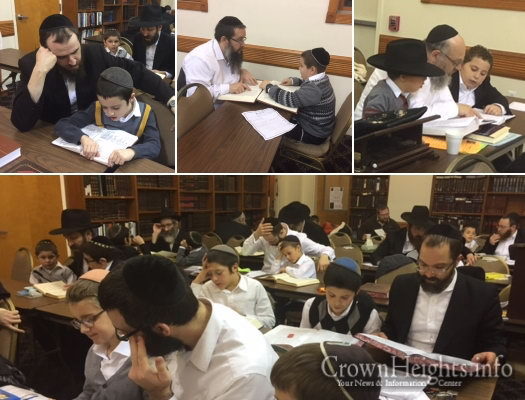 The new winter season of Avos U'bonim kicked off this past Motzoai Shabbos Vayera at the Tzemach Tzedek Shul in Monsey.
Over 60 boys with their fathers participated in a beautiful program of learning, Psukim, raffles and a Chassidishe Ma'seh!
"It was a beautiful sight to behold", commented Rabbi Yisroel Shusterman of Cheder Chabad of Monsey, organizer of the program.  "It is indeed true Yiddish nachas to see so many kinderlach and their fathers learning together."
Boys from all over Monsey, Spring Valley and other suburbs, including students of the Cheder from Westchester, NY, participated in the evening.
Anybody who wants to sponsor an evening of this program should please contact Rabbi Shusterman at 917-282-3505.