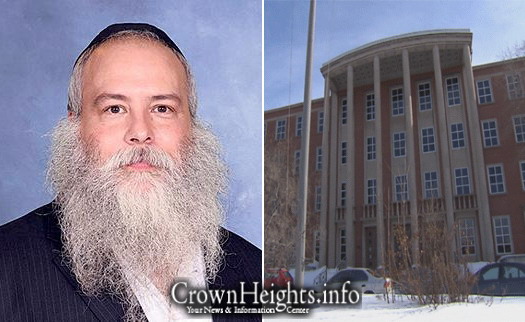 Mordechai Antal, a member of the Lubavitch community in Montreal, has become only the second Orthodox Jewish commissioner of the English Montreal School Board (EMSB), and probably of any school board in Quebec.
From The Canadian Jewish News:
Mordechai Antal was elected in Ward 1 (Côte des Neiges/Snowdon/Outremont/Town of Mount Royal/Park Extension) in the school board elections held on Nov. 2 on the team of incumbent EMSB chair Angela Mancini.
Antal, 49, a member of the Lubavitch community, is a teacher in the Jewish day school system and head of its major union. His six children attend or graduated from Orthodox Jewish schools.
But Antal is grateful to the public school system because he believes it helped him get where he is today, and says his concern for education – whether public or private—is the reason he accepted when approached to run.
"I saw this as an opportunity, a natural extension of my professional life," said Antal as he embarked on his three-year term. "A strong education system is the foundation of society."
His visible religious affiliation, he said, was not an issue, either among Jewish or non-Jewish electors, during his campaign, which included a lot of door-knocking.
He got 887 of the almost 2,300 votes cast, defeating three challengers, including runner-up Lesley Chesterman, who was on chairmanship hopeful Anne Lagacé Dowson's slate. The turnout was over 20 per cent – good for school board elections.
"I never got the question directly, but if someone did ask me why a religious Jew was running, my answer would be the eligibility [requires you to be] a Canadian citizen, over 18, living in the ward and in good standing with the law. We are in a democracy, thank goodness," Antal said.