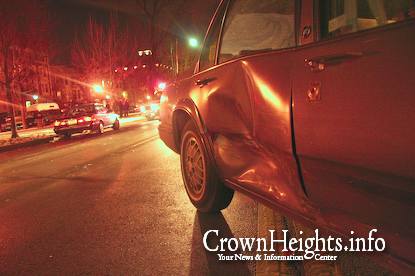 At approximately 9:30 last night, Monday, a Lubavitcher man driving on Eastern Parkway was hit by another car between Albany and Troy. The Lubavitcher was driving along Eastern Parkway when a car driven by a Black female tried changing lanes and hit the Lubavitcher's car in the rear passenger door.
The car was spun out of control and ended up in the median. The other car ended on opposite side of traffic.
Hatzalah arrived on the scene and transported the man to Kings County Hospital in unknown condition. The passengers from the other car refused medical attention.
More pictures in the Extended Article.