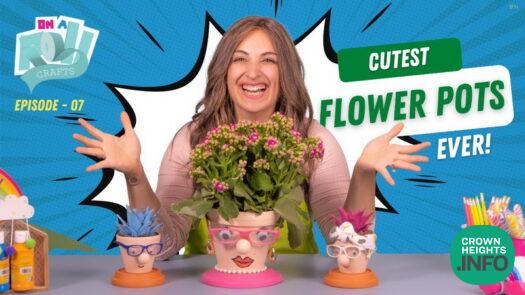 On-A-Roll Crafts: The Cutest Tu B'Shvat Flower Pot Faces
With Tu B'shvat coming up, let's get planting! But why would you put your plant in a regular boring flower pot when you can put it in an adorable pot with personality.
Supplies:
Flower pot
Saucer (plate)
Small wooden ball
Googly eyes
Fake lashes
Glue Gun
Paint
Permanent markers
Dress up decor (ex:glasses, earrings, pearls, bow)
Step 1: glue gun the small round ball to the middle of the flower pot
Step 2: paint the pot and saucer
Step 3: attach googly eyes and lashes
Step 4: add in the rest of the face (mouth, beauty mark) with paint or permanent marker
Step 5: have fun dressing up Mrs. or Mr. Pots!
Step 6: subscribe to "onarollcrafts" on youtube for more awesome craft content!