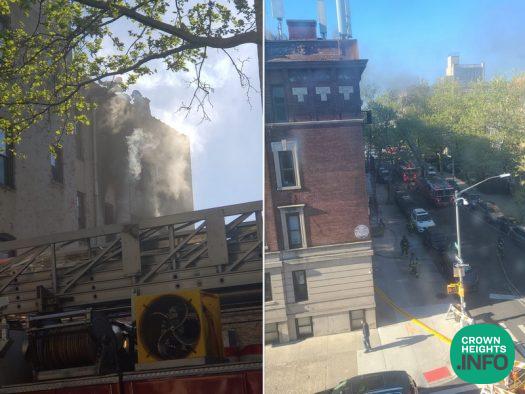 Apartment Fire Injures Two In Crown Heights
by CrownHeights.info
Two people have been reported in a fourth-floor apartment fire on Union Street in Crown Heights.
Firefighters responded to a call regarding the fire at 319 New York Ave around 8:00am Tuesday morning, arriving to find flames and smoke pouring from a fourth-floor apartment.
The firefighters got right to work, evacuating the building's occupants and dousing the flames.
In total, two people were found to have sustained fire-related injuries and were treated by EMS. Neither were considered to be in life-threatening condition.
While the cause of the fire remains under investigation, firefighters on the scene called for the higher trained HazMat team, allegedly over the belief that batteries were involved in the blaze.
The smell of the fire quickly spread across Crown Heights, sparking many inquiries as to what was the source.