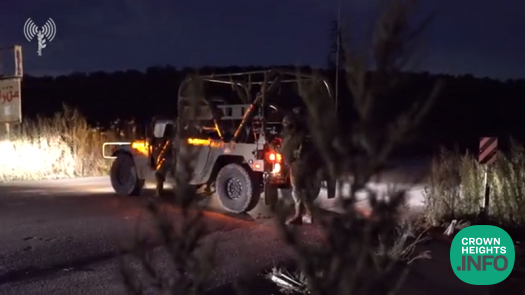 Terrorists Who Carried out Samaria Attack That Killed Yehuda Dimentman Captured
Pursuant to operational and intelligence activity by the Israeli Security Agency (Shin Bet), IDF and the special anti-terrorism unit of the Israel Police that was carried out overnight Saturday, the terrorists who carried out the shooting attack near Homesh this past Thursday, in which Yehuda Dimentman was murdered and two other people were wounded, were captured.
Four suspects were detained in the village of Silat al-Harithiya, northwest of Jenin, over their involvement in the murder.
In the framework of the field investigation, the suspected weapon used to carry out the terror attack was seized.
Read More at israelnationalnews