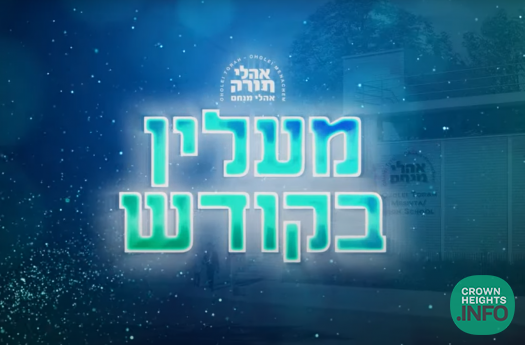 Oholei Torah Announces a Motzei Shabbos Kumzitz – and Everyone is Invited to Tune In
There is nothing quite like a Motzei Shabbos Kumzitz.
The energy of friends gathered around, singing and sharing stories is incomparable to anything else.
Next Motzei Shabbos, Oholei Torah will be hosting an evening of music and celebration – featuring a Kumzitz marking the Chanukas HaBayis of their brand new Mesivta building on Remsen Ave.
The evening will be broadcasted LIVE featuring singers Benny Friedman and Eli Marcus known for their soulful vocals and contagious, positive energy. Their voices will blend, creating an idyllic harmony that will inspire you, uplift you, and touch your very soul.
The magical evening will be interspersed with testimonials from parents and students alike about their experiences in the Yeshiva as well as conversations with Oholei Torah staff members who will share the yeshiva's vision of growth and innovation in the coming months and years.
The growth that Oholei Torah has seen this year has been tremendous," Rabbi Yossi Langsam, Executive Director, shared. "This Kumzitz is an opportunity to thank the community for their constant support in partnering with Oholei Torah as we continue to go onwards and upwards – Ma'alin Bakodesh!"
Next Motzei Shabbos, tune in to take part in a Kumzitz so warm and uplifting that it will illuminate your week!
The program begins at 7:30 next Motzei Shabbos, November 27, Chof Gimmel Kislev.