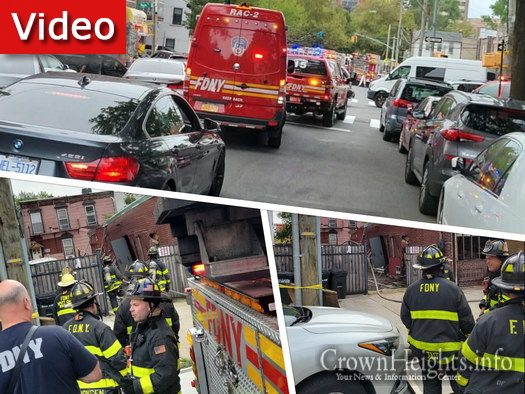 Morning Fire Snarls Traffic For Blocks in Crown Heights
by CrownHeights.info
A fire in a one-floor structure on Brooklyn Ave snarled traffic for blocks Tuesday morning, creating a commuting headache for parents attempting to drop their children off at school.
The fire was reported at approximately 8:55am at 550 Brooklyn Ave located between Maple Street and Midwood Steet, just one short block from Beis Rivkah's Lefferts Ave campus.
The responding fire engines blocked off Brooklyn Ave, extinguishing the blaze in under 15 minutes.
The damage from the fire appeared to have been contained within the single structure, and no injuries were reported.
This fire comes on the heels of an overnight transformer fire that caught onto the overhanging wires less than a block away, giving quite a spectacle but little actual damage.
It remains unclear if the two fires are connected.
Structure Fire @CitizenApp

550 Brooklyn Ave 8:56:03 AM EDT