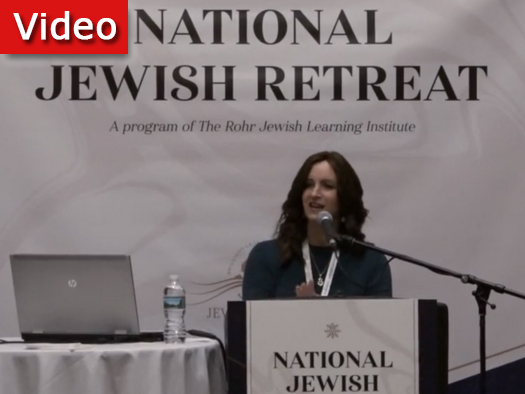 Stress Relief: Kabbalah and Psychology
Every person deals with stress. How can you manage it so that it does not overwhelm or consume you? Learn three practical steps from the Talmud to help put your anxieties in perspective and transform your life.
Stress Relief: Kabbalah and Psychology is a lecture that was delivered by Mrs. Sara Esther Crispe at the 13th annual National Jewish Retreat. Mrs. Crispe is the Co-Director of interinclusion.org, a multi-layered educational non-profit celebrating the convergence between contemporary arts and sciences and timeless Jewish wisdom. She lives with her husband, Rabbi Asher Crispe, and their children in Danby, Vermont where they run Jewish educational retreats and programming.