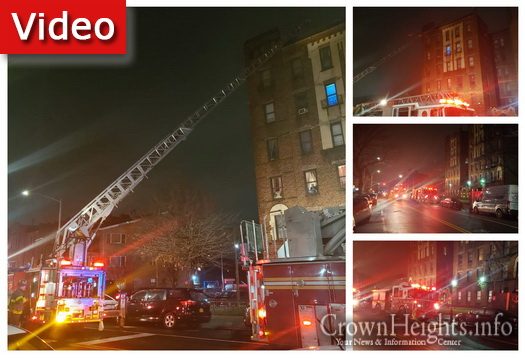 by CrownHeights.info
A fire broke out at 706 Lefferts Ave Tuesday morning, evacuating the building and wafting the smell of smoke across Crown Heights.
The fire was first called into 911 at approximately 2:30am Tuesday morning.
Responding firefighters reported fire and heavy smoke on the first floor of the building.
Firefighters quickly extinguished the fire, and no one was hurt in the blaze.