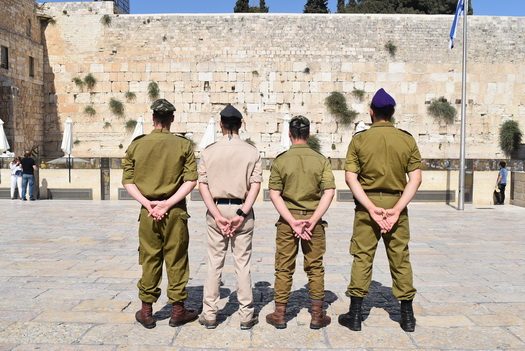 Communicated Content
Chayal El Chayal Raffle Coming To A Close
Lone Soldier.
As the name suggests, the loneliness often felt by those who travel to Israel to draft into the IDF is no trivial matter and can make an already difficult service all the more challenging.
Thankfully, for lone soldiers serving in the IDF their service has become a lot less lonely since the inception of Chayal El Chayal in 2010.
Chayal El Chayal is there for IDF lone soldiers, around the clock, for whatever they need. Their goal is to provide a home base away from their army base; a place where they can relax, recharge and be inspired. They have created an environment in which a new arrival is instantly welcomed with open arms and is forevermore a part of the Chayal El Chayal family.
As one soldier relates: "Chayal El Chayal is a place where you come for warmth. It is a family away from home, a home away from home. Whether it be shabbos meals, talking to them or different things they'll help you out and make you feel welcomed. They make your service so much easier."
For the past 8 years, Mordy Botnick and his wife Malka Esther have tirelessly served the Chayal El Chayal Community. Hundreds of soldiers have passed through their doors to partake in the Shabbos meals, holiday programming, regular events or just looking for support. For many, Chayal El Chayal becomes their family away from family.
Parents of Lone Soldiers can be reassured, knowing that they have a direct line of contact and that their child has an address, a home away from home.
Now, Chayal El Chayal is holding their annual fundraising raffle for $10,000 cash!
For just $36 you can participate in the raffle and help support Chayal El Chayal's many activities as well as their primary purpose, to create a home away from home for IDF Lone Soldiers.
For the final hours of the campaign they have upped the challenge!
The goal is to raise $65,000 in 65 hours!
Tickets can be purchased at onearmy.info
Make your donation today!
They are there for our soldiers, let's be there for them!