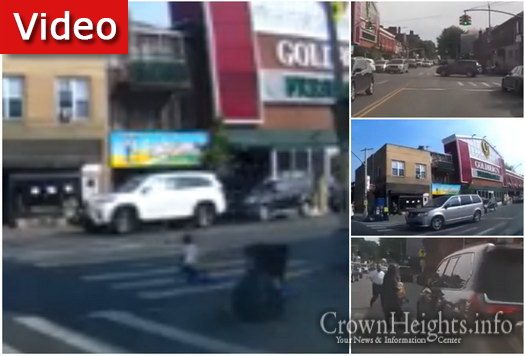 Child Rides into Street in Boro Park, Alert Driver Averts Disaster
In heart stopping footage, a Jewish toddler was saved after he rode his tricycle into a busy street. A quick thinking driver reacted and averted a disaster.
by CrownHeights.info
A two year old Jewish boy riding his tricycle escaped his guardians attention, and rode his tricycle into the middle of a 18th Ave in Boro Park Sunday afternoon.
Dashcam footage from a car shows the boy as he pedals his way off the sidewalk and into the street on don't walk.
A driver waiting at the red light acted quickly, pulling into the intersection and blocking traffic.
The passenger of the vehicle jumped out and returned the boy to safety.