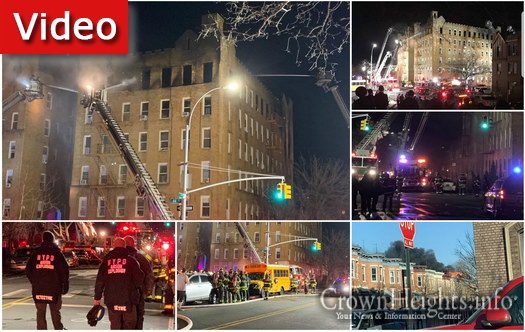 A massive five alarm blaze tore through a building in Sunset Park Wednesday, leaving its' upper floor gutted. The fire, which spanned the entire buildings upper floor, goes down in Brooklyn's history as one of largest fires in years.
by CrownHeights.info
An out of control fire burned for hours Wednesday in an apartment building located in Sunset park, just outside of Boro Park.
Firefighters battled the massive blaze on 7th Ave and 44th Street, which broke out on the top floor of a six-story apartment building.
The fire burned for hours, ultimately spreading to the 5th floor. and collapsing the entire roof.
Twenty three people, including 19 firefighters, suffered non-life-threatening injuries from the fire.