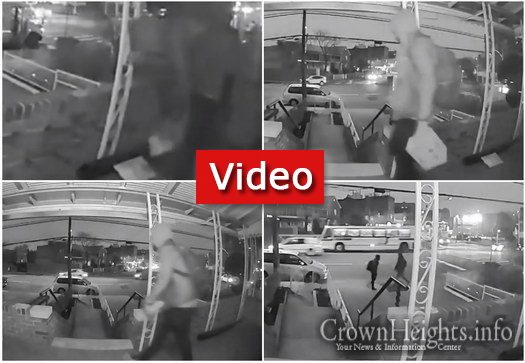 The porch pirate phenomenon is an annoying reality of NYC right now, but its gone from a crime of opportunity to a lucrative trade. Another incident of package theft has been reported, and the video released.
by crownheights.info
In another recent incident of package theft, a man can be clearly seen on video making not one, but two trips to a persons porch to steal packages.
The incident occurred on Remsen Ave near Rutland Rd, in clear view of passerby. The man came onto the porch twice, just a few minutes apart, to get the packages.
The videos, taken from a ring doorbell, are just the latest in a string of such thefts caught on camera. There has been a dramatic increase in these crimes as they are easy to get away with, and make a lucrative trade. Yet even with video evidence, many potential thieves are not deterred.
To compound the issue, fewer people are reporting such crimes, as they rarely end with either the return of the package or arrest of the thief. As such, the NYPD has a harder time tracking these crimes, and making arrests.
To minimize the risk of being a victim of a package theft, bring packages inside and out of view immediately after they are delivered. If you are not home, have a neighbor bring your package into their house, and secure it until you can pick it up.