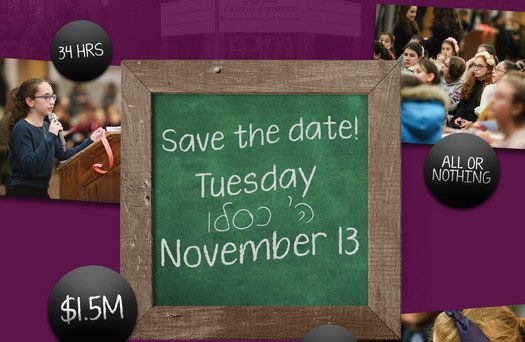 Beth Rivkah has always partnered with the local Crown Heights community as well as the international Chabad family abroad in order to help ensure the spiritual and educational future of our daughters.
Under the Rebbe's guidance, Beth Rivkah has always valued Jewish women as the foundation of the present and future of Am Yisrael, placing a special emphasis on our young sons and daughters as its guarantors. Inspired by the Rebbe's teachings, Beth Rivkah continues to strengthen and shape the hearts and minds of every student that walks through its doors.
For more than 78 years, Beth Rivkah has infused the young woman and girls of Chabad with a deep commitment, dedication, integrity and enthusiasm regarding their special challenges and opportunities as Jewish women in the modern world. Beth Rivkah graduates go on to become the bedrocks of their families, the cornerstones of their homes, spiritual pillars and leaders of their respective communities.
Pushing the standards of education ever higher and further and never resting on their laurels, the 457 outstanding and dedicated teachers and their 2,267 students spend almost 2 million hours a year in a tireless quest for spiritual growth and personal development, acquiring religious and general knowledge and developing their skills.
Following the recent renewal and expansion of the Board of Directors, great strides have been made towards strengthening Beth Rivkah in many aspects, beginning with its financial stability. Students, as well as parents, describe their Beth Rivkah experience as "caring," "genuine," and, above all, "personal." The effect of this ubiquitous sense of varemkeit is evident as students of all ages eagerly arrive to school each morning with a smile and look forward to another day at the end of each class.
On Tuesday, the 5th of Kislev, (Nov. 13th, 2018) at 12 PM, Beth Rivkah will, IY"H, be launching its annual quadruple-match, "all-or-nothing" Charidy campaign to raise $1,500,000.
Please do whatever it takes to help your community school. Whatever it takes for your daughters' education. Whatever it takes to help Beth Rivkah.
Be sure to visit charidy.com/br on campaign day.
Please do whatever it takes to help us secure tomorrow. Today.