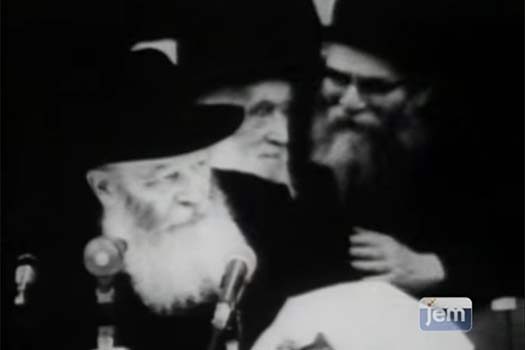 Living Torah Features Rare Video From the 1970's
In the Timeless Moments segment of this week's Living Torah program, JEM presents rare and beautiful video from a Farbrengen in the early 1970s.
The entire Living Torah program can be viewed at LivingTorah.com
This footage is from a longer film titled Rituals and Demonstrations by Zalman Jofen. The film was shown at the Whitney Museum of American Art in 1975 and later at the Museum of Modern Art, also at the Jewish Museum. The showings all took place in the 1970's.