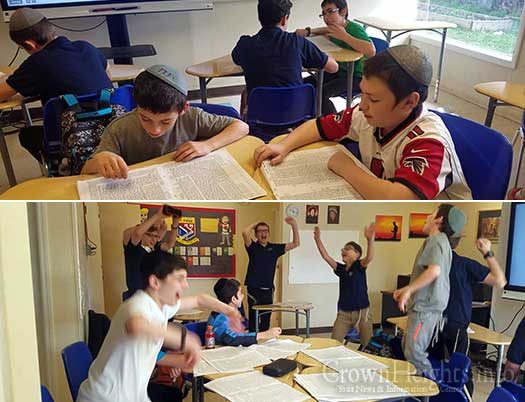 On the heels of the positive reception of their last class video, the 8th grade class of Chaya Mushka Children House of Atlanta produced another video, this time in the spirit of Adar and Purim.
"My 8th grade class has been asking me to make another video with them, since the last video we did 'the 9th man' was a big hit," said Rabbi Chayempour. "They recently had been tested on Gemara and scored very high BH. So as a reward we did an Adar video made by my students."
"The boys wanted to give a message to other classes – that in Adar there has to be a special spirit in the classroom.  And sometimes it takes the class to get the teacher in that Spirit as well," he said.