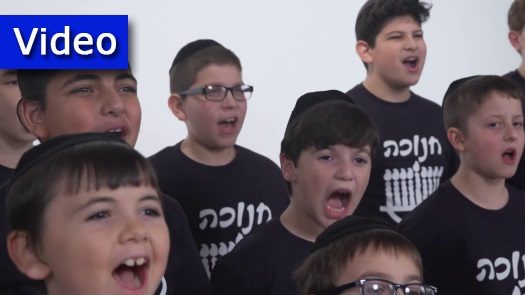 This Chanukah holiday season, the New York Boys Choir released an inspiring and fun-filled music video titled "Chanukah".
One of the most refreshing and creative sounds in the Jewish music scene under the leadership of renowned producer Yitzy Bald, the NY Boys Choir released the video with the help of film producer Shia Fried of Vision Cinema Productions, and musical producer and arranger extraordinaire Doni Gross of DEG Productions.
In this music video/audio track, NYBC looks for a creative way to spread the message of Chanukah, that despite the darkness, that many times, seems to exist in people's lives, we should still celebrate, dance, and be filled with pride.
Conceptualized by Yitzy Bald, and directed by Shia Fried of Vision Cinema Productions, this music video/audio clip, "Chanukah", is sure to get you singing & dancing.
Download the song for free on soundcloud: https://soundcloud.com/new-york-boys-choir/chanukah-2017-nybc.