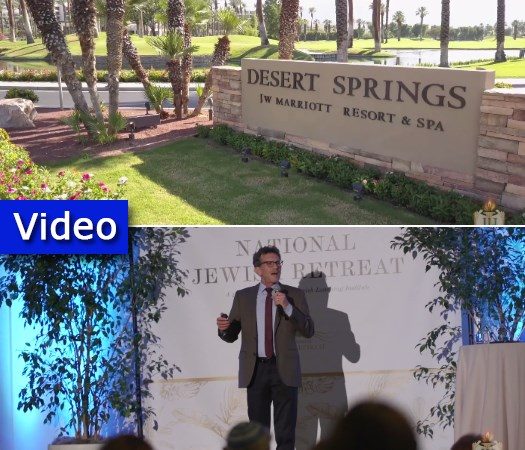 Video: National Jewish Retreat 2017 Recap
A record number of 1,200+ participants concluded five days of immersive Jewish learning at the National Jewish Retreat this past Sunday.
More than 150 workshops, lectures, and interactive learning programs were led by leading Jewish scholars from around the world.
The magnificent Desert Springs Resort in California and JLI's trademark attention to detail created a luxurious backdrop to the first-rate learning.