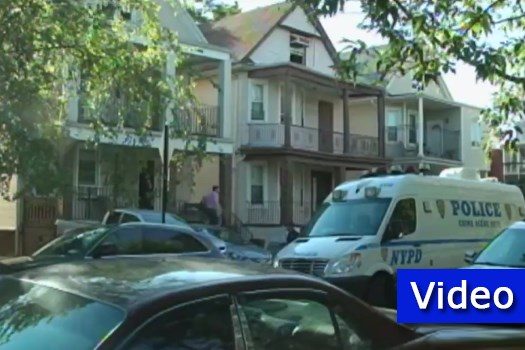 Tzvi Aron, the brother of Levi Aron, who kidnapped and dismembered a lost 8-year-old boy in Borough Park in 2011, has been found dead in the same Brooklyn home where detectives uncovered the gruesome remains of Leiby Kletzky nearly six years ago.
Detectives found Tzvi Aron's body bound, wrapped in a blanket and stuffed in a basement closet after police were called there by family.
from ABC News:
Aron, 29, a bakery worker, had been last seen Tuesday. The death is being investigated as a homicide; Aron had been recently threatened but it wasn't clear why, the official said. The medical examiner will determine a cause of death. The official wasn't authorized to speak publicly about an ongoing investigation and spoke to the AP on condition of anonymity.
Tzvi's brother, Levi Aron, pleaded guilty in the kidnapping and killing of 8-year-old Leiby Kletzky in July 2011. Leiby got lost on his walk home from a religious day camp. It was the first time he was allowed to walk alone, and he was supposed to travel about seven blocks to meet his mother, but missed his turn. He ran into Levi Aron on the street, who promised to take Leiby home.