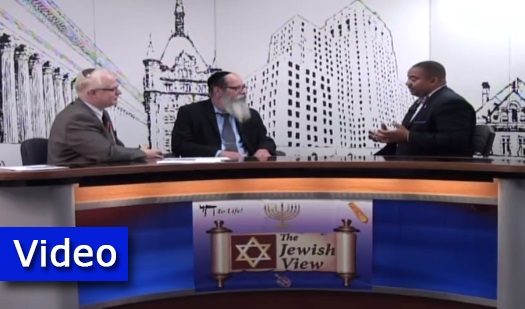 Rabbi Nachman Simon, Shliach to Delmar, a suburb of Albany, interviewed New York State Senator Jesse Hamilton, who represents Crown Heights in the New York Senate, for a TV talk show called 'The Jewish View,' which he co-hosts with Marc Gronich.
In the interview, Jesse discusses his passion for all things Crown Heights and his love for the ultra Orthodox Jewish community living there.
We get an update from Jesse about the ongoing changes at the armory in the neighborhood. They talk about his new role as a member of the Independent Democratic Conference and how this new position has changed his view of the Senate. They also talk about the vast number of bills he is sponsoring this year, as compared to last year, including one bill he is sponsoring that he knew nothing about, one bill which they joked about, and a couple of interesting predictions he made on the program.