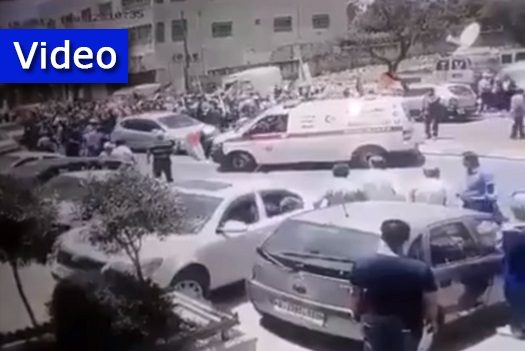 Video: Palestinian Ambulance Joins Lynching Attack
After IDF troops responded to the attempted lynching of Jewish motorists in the West Bank last week, they learned that a Red Crescent ambulance intentionally blocked the victims to prevent them from extricating themselves from the life-threatening situation. The entire incident was caught on video.
One of the Israelis in the vehicle fired his gun in self-defense, killing one of the Palestinian attackers. Our news report on the original incident can be read here.