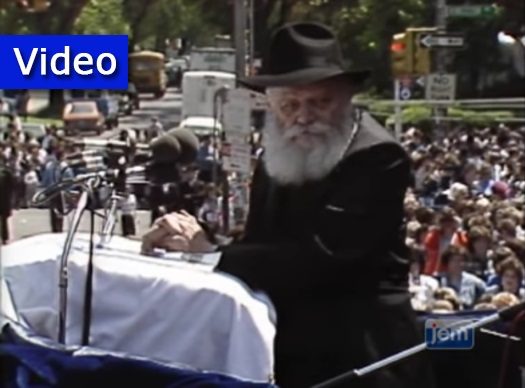 The Most Memorable Lag Ba'omer Parade in History
30 years since the festive Lag B'Omer Parade of 1987, JEM is excited to announce the release of a beautiful film from this famous event, fully restored and subtitled in over five different languages.
Lag B`omer, 1987 will forever be remembered as one of the most exciting and inspirational Lag B`omer celebrations in Jewish history. With hundreds of thousands of children around the world marching in parades sponsored by Chabad-Lubavitch.
Lag B'omer, the day of the passing of Rabbi Shimon Bar Yochai, is celebrated by Jews across the world, especially by Jewish children. At the parades, the Rebbe would spend hours with the children, greeting them as they marched proudly by.
Now, with this beautiful new film from JEM, fully restored and updated, you can watch as floats, marching bands, clowns, and the faces of happy children all come alive in vivid color. Take part in the festivities, feel the pride, and be swept up with the crowds, as you experience the grand Lag B'Omer Parade with the Rebbe!
Order the full film today at Jemstore.com.