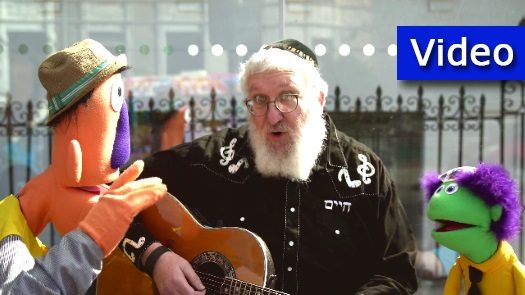 It has been a long three years since the last Great Parade in 2014, giving organizers time to ensure this year's parade program will indeed be Greater Than Ever.
This year's parade features a star-studded lineup, including a feature concert by singing sensation Benny Friedman, a sing-along performance with Chaim Fogelman, and an interactive show with the renowned Mitzvah Boulevard puppets.
Parade organizers have announced that "arrangements are being made" to secure other legendary performers in the parade mix, which will make this year the Greatest Parade on record.
"We hope to have news very soon of an exciting addition to the parade lineup," said Rabbi Shimon Hecht, Parade chairman. "It will be a very first for the Great Parade."
In anticipation of the exciting news, Parade Staff have released a "taste" of their upcoming promo video, featuring a number of this year's parade stars.  Stay tuned as the rest of the video is released and this year's surprise superstar is announced.