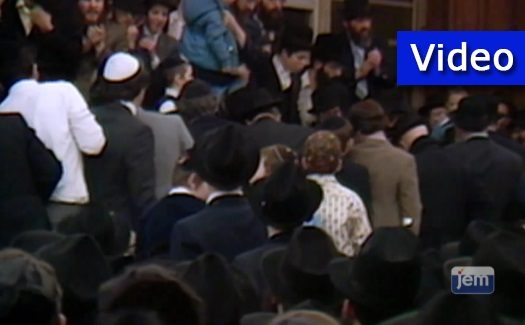 Video of 1983 Farbrengen Restored
A recurring theme throughout JEM's My Encounter with the Rebbe interviews are descriptions of the Rebbe's Farbrengens. The exhilarating experience of a Farbrengen with the Rebbe was something one could never forget.
Over the recent months, JEM began a Farbrengen initiative in collaboration with the Vaad Hatmimim, with the Rebbe's Farbrengens being studied and viewed in Yeshivos and communities worldwide.
Continuing this project, JEM has announced the release of a new Farbrengen, Yud Alef Nissan 5743 (1983), fully restored and subtitled.
To order the Farbrengen, click here. Join the Farbrengen Club and receive each Farbrengen at your doorstep with a 10% discount and free shipping here.