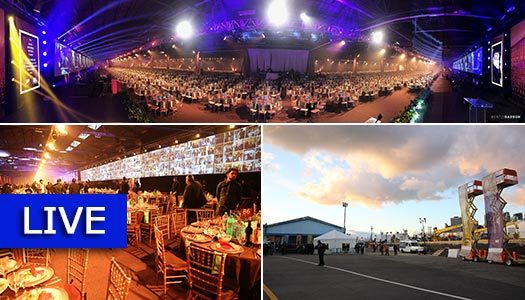 6:00pm: Live Broadcast of the Kinus Gala Banquet
Over 5,000 Shluchim and their guests will convene at the Brooklyn Cruise Terminal, one of the largest shipping terminals in New York City, for the Grand Gala Banquet that will conclude the annual International Conference of Chabad Emissaries. CrownHeights.info will be streaming live video of the event, which will begin at 6:00pm.
Visit Jewish.TV for more Jewish videos.