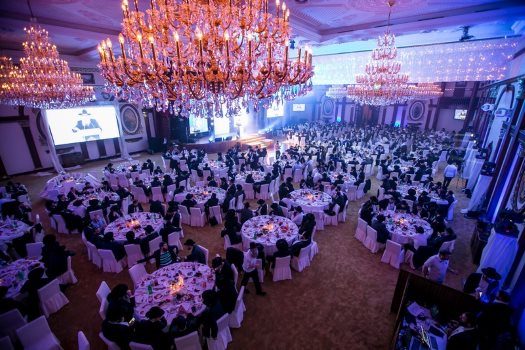 The Banquet. It is always a momentous occasion that evokes many feelings. It happens every year at the end of the Global Kinus Hashluchim. But the one that took place a few days ago at the end of the historical Kinus attended by 500 Shluchim from Europe was something special.
For a week the Shluchim didn't rest for a minute, traveling to other countries, farbrenging, learning, and connecting. But the opening of the Grand Banquet at the huge Europeisky Banquet Hall in Moscow will remain forever etched in their memories.
This custom made, soul stirring clip is the skillful work of Reb Shlomo Chaim Rivkin, who so masterfully wove together scenes from the Kinus "of those days", twenty five years ago, with pictures from "these days" at the current Kinus. The crowd was pleasantly surprised to find themselves "journeying" together on the screen.
This clip is full of faith, courage and strong hiskashrus. In between the moving words of the speakers and the emotional singing, another few shorter clips were shown, depicting Lubavitch of old during the past 100 years. These one-of-a-kind clips were also produced by Reb Shlomo Chaim Rivkin of Rivkin Media.
Click, watch, and feel your soul stirring.