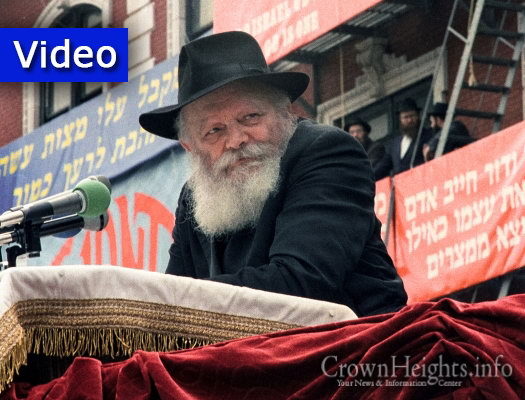 Photo: JEM
Video: Lag B'omer Throughout the Years
As Lag Ba'omer approaches, we're reminded of the precious opportunity we had to witness such glory as the great parades with the Rebbe in times past.
With jam packed crowds surrounding, the Rebbe would partake in these momentous occasions with love and care for each and every child.
Throughout the years, the Rebbe attended a total of Thirteen Lag B'omer Parades. In this beautiful video, JEM presents a slideshow of Lag B'omer throughout the years, set to a moving musical arrangement of a vintage Chassidic Niggun.
The video is part of a larger gallery on YouTube, featuring clips of the Rebbe at Lag Ba'omer parades throughout the years.