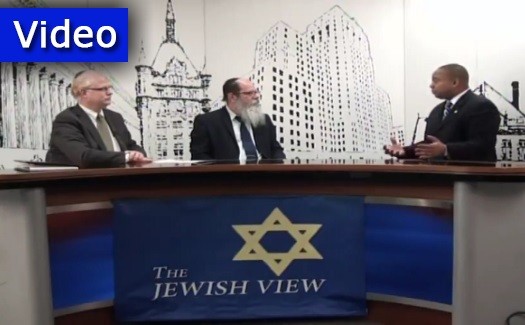 On 'The Jewish View,' a cable TV talk show, Rabbi Nachman Simon, Shliach to Delmar, a suburb of Albany, along with co-host Marc Gronich, interviewed New York State Senator Jesse Hamilton, whose district includes Crown Heights.
Jesse discloses some breaking news about how the impasse between union and religious groups may be resolved over Education Investment Tax Credit. He also discloses some major news about Senator Simcha Felder's (D – Boro Park) party allegiances in the Senate.
They also discuss banking and mental health issues, two committees which he is the Democratic Ranking member.
At the top of the program, Jesse talks about his Crown Heights experiences at events and with rabbinic leaders.