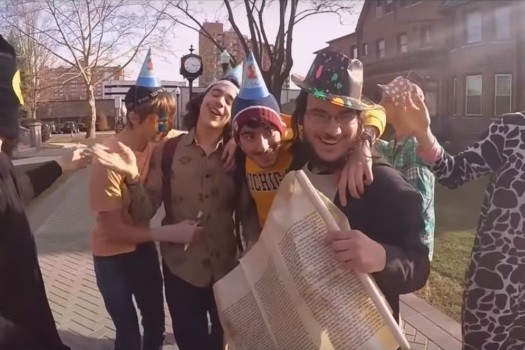 Wilkes-Barre Students Produce Purim Dance Track
The students of Yeshivas Beis Menachem in Wilkes-Barre, PA, pooled their talents together to produce this fresh and lively dance track for Purim.
The track takes Jewish classics – especially Purim songs – and remixes them with modern electro-dance beats and sounds.
The music track, created by Shimi Levy with the assistance of other students, was recorded in the Yeshiva's newly acquired studio, which is now part of the Beis Menachem Art Department (BMAD).
Click here to stream the music in high-quality. Click here to download the track in high-quality.
An accompanying dance video was created by the students for the album's original track: