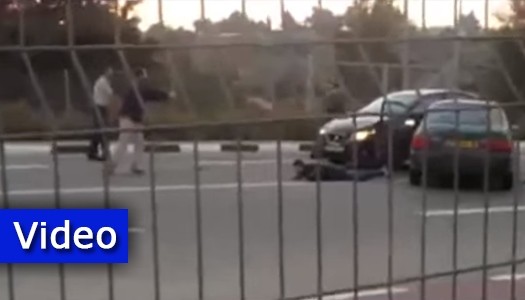 Three people were killed late Thursday afternoon when a Palestinian terrorist shot at cars stuck in a traffic jam near the Gush Etzion junction in the West Bank. One of the victims was an 18-year-old Yeshiva student from Sharon, MA, in the United States named Ezra Schwartz.
From The Jerusalem Post:
Seven others were lightly wounded in the attack, two Israeli women and five American yeshiva students. They were all evacuated to the Sha'are Tzedek Medical Center. The Americans are due to be released. while the two Israeli women will be hospitalized overnight.
Initial reports suggest that the terrorist fired at the cars as he drove by them and was even able to reload this gun. He then sped in the direction of the Alon Shvut settlement, but slammed into a car.
The terrorist exited the vehicle and attempted to fire off further shots. Security forces shot at the terrorist and then arrested him. Video footage from the scene show the terrorist lying on the ground as soldiers surround him.