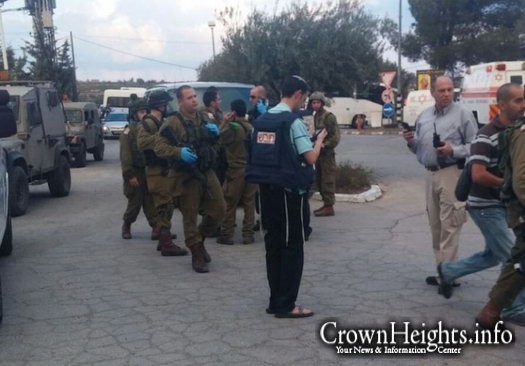 A Palestinian terrorist attempted to stab a soldier during a routine security check in Chevron's Hassam Jilber neighborhood today, Wednesday.
Security forces shot and killed the terrorist, and b"h no soldiers were wounded in the attack.
Shortly afterward, a 40-year-old woman was moderately wounded in a stabbing attack in the West Bank's Gush Etzion region.
The victim suffered wounds to her upper body. Paramedics evacuated her to Shaare Zedek Medical Center in Jerusalem for treatment.
The attacker was reportedly apprehended.