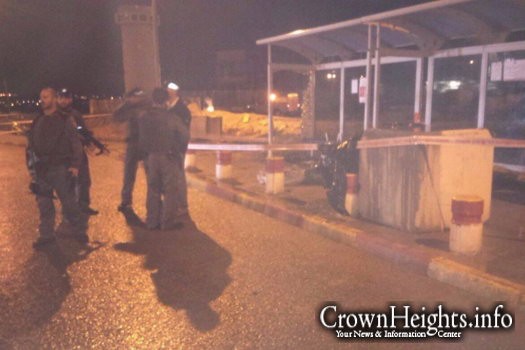 In what has become a near-daily occurrence, an Israeli soldier was stabbed and wounded in an attack by two Palestinian terrorists. The incident occurred near Gush Etzion, a settlement located south of Jerusalem in the mountains of Judea.
The two terrorists were shot by security personnel. Initial reports say one of them was killed while the other was wounded.
The victim, 19 years old, was transported to the trauma unit of Shaare Zedek Medical Center in Jerusalem in moderate condition with a stab wound to his upper body.
In a separate incident, an attempted stabbing attack at a junction at the entrance to Tel Rumeida in Chevron was thwarted. The attacker tried to stab a soldier on duty and was shot dead. Other than the terrorist, no one was injured in the incident.