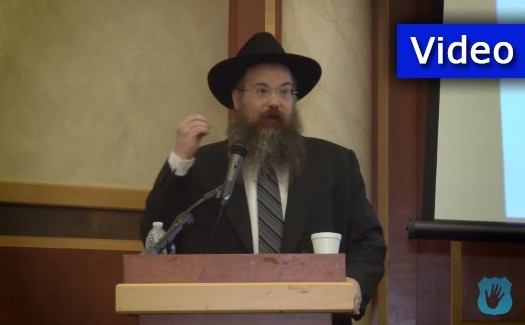 Video: Rabbi Shais Taub Addresses Child Abuse
One hundred and fifty Orthodox Jews filled the main sanctuary of Chabad of Boca Raton on October 11 for a night of awareness and education of child abuse (CSA). The highly charged event served as an opportunity to show support to victims of abuse and to educate the public about its dangers.
Rabbi Shais Taub, who is world renowned for his work and writings in the field of addiction recovery, spoke movingly, drawing parallels and lessons from the Torah portions of Bereishit and Noach which were being read at the time.