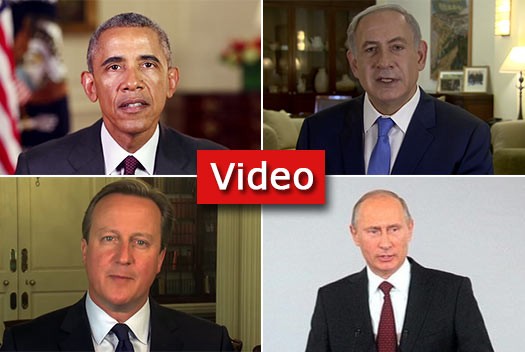 Shana Tova Greetings from World Leaders
World leaders released video messages and published statements with new years greetings ahead of Rosh Hashana.
United States President Barack Obama:
Israeli Prime Minister Benjamin Netanyahu:
United Kingdom Prime Minister David Cameron:
Russian President Vladimir Putin: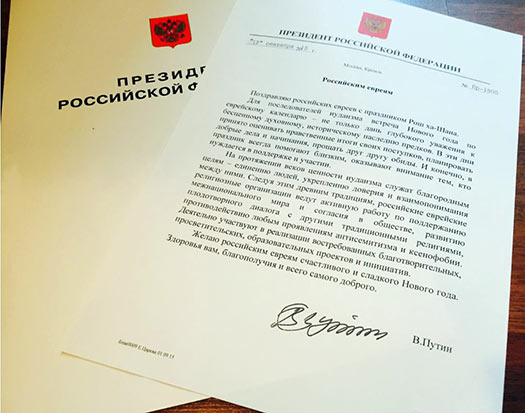 Translation: "For every Jew, Rosh Hashanah is not just a salute to the priceless spiritual and historical heritage of their fathers," Putin wrote. "During these days it is customary for each person to evaluate the moral outcome of his actions, to plan good deeds, to forgive, and to make amends for insults. And of course, in preparation for the festival, they help relatives, and serve and support anyone in need."
"For hundreds of years Jewish values were steeped in lofty purposes — the unification of people, to strengthen belief and mutual understanding. The religious Jewish organizations of Russia adhere to this ancient tradition, working tirelessly to increase peace in the community, to better the relations between different people, to develop fruitful debate with the other traditional religions, while fiercely confronting all manifestations of anti-Semitism and hatred of strangers.
"The Jewish organizations are very active in charity and education — all in the public interest. I wish Russian Jews a happy and sweet year, good health, happiness and prosperity," he concluded.