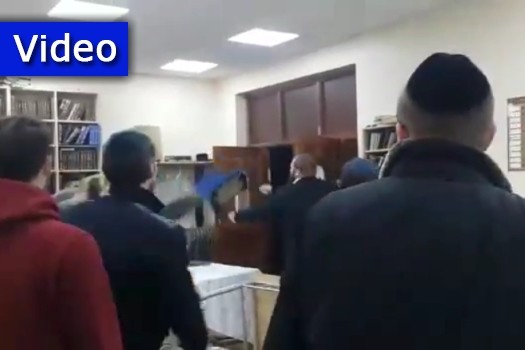 A group of approximately 20 youths attacked a synagogue in the London borough of Stamford Hill over the weekend, yelling "we will kill you," beating worshipers and vandalizing property.
From the Jerusalem Post:
One witness belonging to the "Ahavat Torah" congregation described the mob as shouting "we will kill you" as they proceeded to physically assault the worshipers inside the synagogue and tear apart prayer books.
Another Jewish local who had passed by the scene rushed inside, grabbing one of the suspects with the intention of bringing him to the police, but was quickly overwhelmed by the other attackers and suffered strikes to the face, losing a tooth.
Police confirmed that they were treating the attack as an anti-Semitic incident. Police were called to the scene early on Sunday morning, just after 1 a.m. local time, when a group of intoxicated men, believed to have come from a nearby party, tried to gain entry into the synagogue.
One man suffered injuries while trying to prevent the men from entering. Some of the group did succeed in entering, eventually being removed by security staff.
Click here to continue reading at the Jerusalem Post.
Warning: The following video contains violent images and vulgar language. Please view at your own discretion.