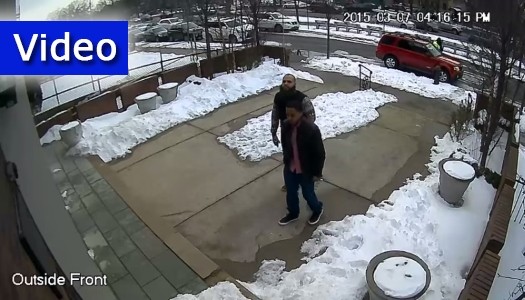 On Shabbos afternoon, two 'Middle Eastern' men were caught on surveillance video attempting to break into two Shuls in Flatbush. The men were also seen looking at the surveillance camera and attempting to take pictures of the building.
The first break-in attempt occurred at Beth Torah synagogue on Ocean Parkway at around 4:15 p.m. The men left after a security guard spoke to them.
About an hour later, the men were seen in front of another nearby synagogue, Congregation Bet Yaakob.
Officers from the NYPD Counterterrorism Bureau guarded the synagogues Sunday morning.