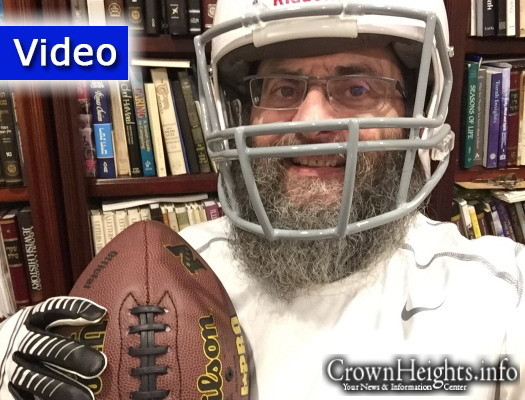 Chabad of Mineola has released a pre-game 2015 Kosher Super Bowl Halftime Show. Hosted by Rabbi Anchelle Perl, the Kosher Halftime Show offers humor and meaningful upbeat insights into Sports Spirituality & Spaghetti!
Rabbi Perl exchanges his black fedora for a white football helmet, long enough to share inspiration, wit and four suggestions in transforming the Super Ball Game into a longer lasting lesson in the "Game of Life" and becoming that successful "Quarterback" in life's goals.
"This is a great opportunity to bring holiness, a focus on brochas on food, remembering those less fortunate and to know we can take a lesson in life in the service of Hashem," notes Rabbi Perl.