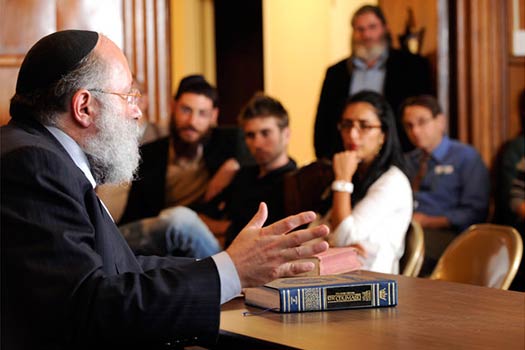 The topics in this week's 319th episode of the highly acclaimed MyLife: Chassidus Applied series, with Rabbi Simon Jacobson, will include: 
Programs and resources for these trying and unprecedented times 

Announcing the Meaningful Lifeline Campaign

Chassidus Applied to 5 Av and 9 Av

Why was Moshiach born on Tisha B'Av?

How is the uniqueness of the Arizal an antidote to the Nine Days?

What do we say to someone who argues that there is no need to fast since we are in Moshiach's times?

Which takes precedent: Doing a mitzvah or helping my wife?

Does

bitachon

apply also for trusting G-d to provide us with luxuries?

What is the war of Gog and Magog before the coming of Moshiach?

Follow-up:

Masks

Secular books on marriage

Chassidus question: Does Chassidus connect the Ninth of Av with the statement about the sefiros "ten and not nine"?
MyLife: Chassidus Applied is a weekly video webcast candidly answering questions from the public about all life matters and challenges, covering the entire spectrum of the human experience. 
This hour-long dose of insights, broadcast live every Sunday night 8-9PM EST, is meant to provide people with inspired guidance and direction, empowering them to deal with any issue they may face. 
In what has become a staple in so many people's lives, MyLife: Chassidus Applied has provoked a significant reaction from the community, with thousands of people viewing each live broadcast and hundreds of questions pouring in week after week. At the root of every question and personal challenge tackled by the series is the overarching question: Does Judaism have the answers to my personal dilemmas?
MyLife demonstrates how Chassidus provides us with a comprehensive blueprint of the human psyche as a microcosm of the cosmos, and offers us all the guidance we need to live the healthiest possible life and build nurturing homes and families, bringing up the healthiest possible children, emotionally, psychologically and spiritually. MyLife is brought to you by the Meaningful Life Center as a public service, free of charge.
Questions may be submitted anonymously at chassidusapplied.com/ask.