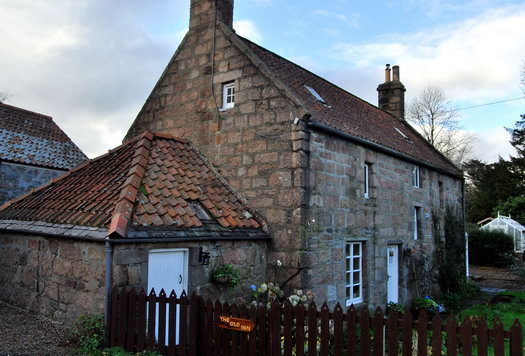 by Rabbi Sholom Avtzon
Reb Levi Yitzchok of Berditchov is known for his tremendous Ahavas Yisroel, and finding the good in every situation. Once he went over to an individual, whom we will call Yaakov, who boasted that he was the least observant Jew in the entire town.
Reb Levi Yitzchok said to him, "Yaakov I am jealous of you."
"And why is the Rabbi jealous of me?" inquired Yaakov.
It is quite simple, replied Reb Levi Yitzchok. Every mitzvah that a Jew fulfills connects the Jew to Hashem. You undoubtedly know that in our holy Torah, there are 248 positive mitzvos. In other words, Hashem granted us 248 different ways to become connected to Him. And now that the holy Beis Hamikdash is destroyed and we are in golus (exile), there are less than 100 positive commandments which we are able to do, and connect to Hashem.
However, our great sages informed us that when a Jew repents properly on his bad deeds, the sins themselves are changed into mitzvos, so you, who claims to have transgressed almost all of the mitzvos of the Torah, with proper Teshuva, you can become connected to Hashem in a much greater sense than I, and therefore I am jealous of you.
Yankel was quite surprised that the Rabbi came to him and especially from the message he delivered. However, he refused to show that the words of the Rabbi affected him, so he haughtily replied, "Rabbi, tomorrow you will be even more jealous than today, as I am going to do a terrible sin this evening and then that sin also can be also changed into a mitzvah."
The tzaddik did not reply directly to the disrespectful remark, but rather he  gave some words of encouragement, telling Yaakov, that Hashem wishes to be connected to you.
Years passed and one day, Yaakov's wife comes over to Reb Levi Yitzchok and pleaded with him to please rush over to their house, as her husband wishes to say viddui and ask Hashem forgiveness for all of his sins, before he passes on.
Reb Levi Yitzchok replied, He can say it, however, now is not an auspicious moment for me, as I am in midst of taking care of an important communal issue.
However, Yaaakov's wife wouldn't relent and she stated, "My husband said, he feels the neshoma won't leave the body, until he tells you something first.
Hearing these words, Reb Levi Yitzchok agreed to visit him immediately.
When he entered the person's room, after Yaakov apologized for causing the Rov to come, and then he stated I will like to tell the Rabbi the following story:
A Poritz (squire) rented out his various inns and other business's to various people. A Jew whom we will call Mosh'ke rented one of them, at a very cheap prize. Only after settling down in the inn, did he realize why it is so cheap, it was off the main road and he had only a few customers. However, he had a roof over his family's head and managed to earn a meager living.
Years passed, and one day the poritz went on a hunting trip and he was suddenly caught in a horrendous downpour. Turning to one of his aides he asked, do I own an inn close by, where we can take refuge until the storm passes over?
The aide replied, "Yes indeed. There is an inn not too far from here. You rented it to Mosh'ke."
Sighing a breath of relief, the poritz instructed his entourage to follow the aide and they all came to the inn.
Upon entering the inn, the poritz was appalled when he noticed a few barrels in middle of the dining room collecting the torrential rain that was pouring in from holes in the roof. However, before he could lash out at Mosh'ke there was a tremendous thunder and an extremely powerful wind and the roof collapsed in front of his eyes. Inside and outside was the same.
Livid with anger, the poritz began berating the innkeeper; "Twenty years ago, I rented you this inn and it was in perfect condition, and now look at what you did to it. You neglected it and it is now worthless, you will pay dearly for this!"
Mosh'ke replied, My most honored poritz. What you said is true. Twenty years ago, this inn was in perfect condition, just it was far off the main roads and very few customers come by. But I always made sure to pay the rent on time. Some years ago, I noticed a small tiny leak in the roof, but money was so scarce, that I couldn't afford even the few rubles needed to fix it properly. So I went up to the roof myself and put a patch over the leak.
That fix held for the rest of the season but I didn't forget about it. Every week, I put away a few kopecks in order to hire a worker to fix it. Some days I even skipped a meal, but that is what I had to do in order to fix it properly.
When I had the money available, I called the roofer to repair it properly. However, after he examined it, he said the small crack spread and widened, so now it is a bigger job and more money. For the amount I have, he can only make a temporary fix and cover it with new tar.
I had no choice and I gave him all the extra money I had saved and he fixed it as he said he will. Indeed the entire winter no rain came in and everything seemed good. However, the following year I noticed a constant drip and once again I tried to patch it up and began saving more money. But each time the worker came, he noticed the crack and hole were becoming bigger and bigger and the job became more and more expensive., that all I was able to do was put a patch here and there.
This is how I lived for the last ten years, until now when it just collapsed.
Saying that, Yaakov breathed his last breath and passed away.
Reb Levi Yitzchok declared, Yaakov was trying to say, that he indeed wanted to repent his entire life, just each time it became harder and harder, but the desire was there the entire time, so his repentance and Teshuva at this last moment is valid. Therefore I am indeed jealous of him.
POSTSCRIPT
In general, I refrain from commenting on most of the comments that are posted online, but I would be amiss not to wish Zahava (Golda) a refuah shleima. And my message is, perhaps through helping Malka heal, Hashem would send you malach Rafael to heal you.
Additionally I have to clarify, as I noticed that I didn't spell it out clearly. I wrote that Malka asked the Rebbe and that the Rebbe said that he was asked this very question – what is the practical application of Ahavas Yisroel. However, it may very well be that others also asked the Rebbe that very same question and very possibly Malka asked it at a later time, after the Rebbe said that sicha on Chof Tes Elul.
Rabbi Avtzon is a veteran mechanech and an acclaimed author. He is available to farbreng in your community and can be reached at avtzonbooks@gmail.com.