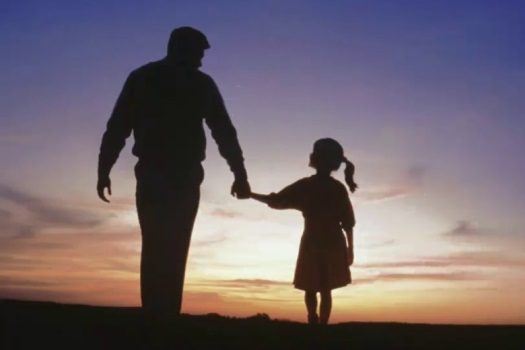 Weekly Story: You Were Not Abandoned, Part 4
Continued from three weeks ago – You Were Not Abandoned, Pt. 3
by Rabbi Sholom Avtzon
Being that this coming Wednesday is Pesach Sheini, I am presenting part 4 of Malka's story.
Before Pesach, I presented in three segments a story about Malka and her unique connection with the Rebbe. To many of you, it was riveting. The tremendous concern and attention the Rebbe gave to a child who was hurt or perhaps scarred emotionally.  As well as at her fortitude that despite the hardships involved of living alone among the nations, and not observing many of the mitzvos, she remains firm in her promises to keep Shabbos, kosher, and visit the Rebbe on a yearly basis.  For some thirty years, it was by the bottom steps of 770 and subsequently at the Ohel. It is symbolic of the greatness of a neshoma, that no matter what, its essence is pure and connected to Hashem.
Part 4 – BRING IN MATZA EVEN THOUGH THERE IS CHOMETZ IN THE HOUSE
On the 6th day of Pesach, I emailed Malka with the following message: you see how much your experience inspired others; some parents thanked you for being the catalyst in bringing their children to the seder etc. You wanted to speak with and meet Zahava and she spoke to you via the internet with the message to speak to Mama Rochel. I said to Malka, take Zahava's advice and go to Kever Rochel and pour out your heart. I added, learn from the message of Matza, that when one delays, the dough can become chometz, so please act quickly on her advice.
Malka replied, from her perspective she is already "Chometz".
She then informed me the following:
One year, I came to the conclusion that my life is hypocritical and I am wrong to lead this double life. As the years went on, I strayed further and further away from the ways that my adopted parents raised me, until I felt that my present way life and Shabbos with Kosher are a contradiction one to the other. I felt uncomfortable ushering in Shabbos when my garments (i.e. observance of the other mitzvos) are dirty.
So I informed the Rebbe that I feel I cannot continue keeping my promises.
The Rebbe replied, that is the lesson one takes from Pesach Sheini. On Pesach Sheini, we bring in matza and eat it, even though the chometz is there, right in front of you on the table. Let the brightness of that mitzvah illuminate the house.
In my understanding the Rebbe was telling me don't let the darkness extinguish the light, rather allow the light to enter your house and a small amount of light can illuminate a place full of darkness.
Malka.
***
P.S. While the majority of the readers were inspired by various aspects of this story and it was translated into a few languages etc., there are some skeptics who have asked for verification.
One such email I received was:
Hello Rabbi Avtzon,
I loved reading the 3 articles about Malka.
But, unfortunately, the skeptic in me keeps bothering me.
Is there some kind of proof that this story really happened?
The big question is: where were her aunts/uncles/cousins/grandparents when both sets of parents passed away?
Thanks,
I forwarded this email and this is what Malka replied
What a strange question?
I guess they are unaware of my age (Indeed someone called me "Malkie" – like a young girl).
My parents were holocaust survivors.
Like multitudes of other survivors, there were no (known) "aunts/uncles/cousins/grandparents" left.
Need I say more?!
To further clarify:
Malka was born in the late 40's or early 50's (exact date, or where she was raised, as well as to which girls seminary she was accepted into etc, is intentionally not being given.) and as everyone understands the procedures then are not the same as they are presently.
In my opinion, the Rebbe saw the deep and true pain a Jewish child was enduring and he made an exception and revealed to her aspects that probably he did not reveal too often.
But it is similar to the story that happened in France in 1947, when he went to meet his mother Rebbetzin Chana and bring her to America. One day, he saw a Jew crying. After asking the Jew a few times what is hurting so much, the person replied that he is separated from his family and that he doesn't know if they survived the war and where they would be if they did.
The Rebbe requested of him to write down their names. After he had it on paper, the Rebbe informed him which members of his family were alive, where he can find them and which members sadly did not survive.
So yes, to certain people the Rebbe did reveal things that he didn't reveal to others.
This week's story is published l'zchus Chaim Schneur Zalman ben Miriam for a refuah shleima.
Rabbi Avtzon is a veteran mechanech and is available to farbreng in your community. He can be contacted at avtzonbooks@gmail.com.