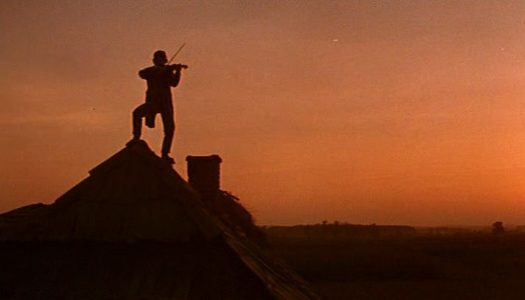 Lubavitch.com features stories about day-to-day Shlichus from Chabad emissaries around the world in a series titled Life Sketches. In this story, Rabbi Mendy Rubenfeld of San Diego, CA, relates a unique encounter he experienced in a local 99-cent store.
by Rabbi Mendy Rubenfeld
I walked into the 99-cent store on Poway Rd. and noticed a man smiling at me so I gave him a big "Hello!" He came up to me and told me that he has "Hebrew Heritage." I asked him what he meant by that, and he explained that his grandmother on his mother's side was Jewish.
Then he told me that when he was a teenager his grandma had suggested that he watch Fiddler on the Roof as it was "the story of her family." At the time he was completely uninterested and just forgot about it. But now, some 40 years later and married, he decided to go see the final show playing in San Diego. It was a last minute decision so he could only get a seat in the back, a good thing, he later realized, as he sat in the very last row with his binoculars and cried all through the show. He was so moved by it that he decided to make his Jewishness a real part of his life and had it tattooed on his back, his entire back! The procedure took many months to complete. Then he pulled up his shirt and showed me this incredible tattoo of Tevye and the shtetl on his back right there in the produce section of the 99-cent store.
I asked him if he would like to have a Bar Mitzvah with me. He didn't know what it was about but said yes. I had my tefillin in my car and we met outside. Moments later, he and I were standing in the parking lot binding the tefillin for the first time in his life. He has since become a close friend and comes by often, always learning and growing in his knowledge of his "Hebrew Heritage."