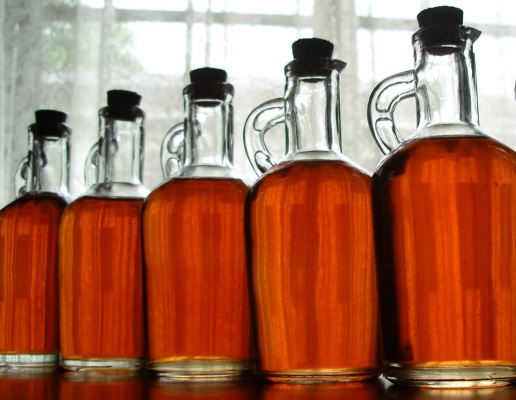 by Rabbi Sholom Avtzon
One year, a businessman wanted to make kosher l'Pesach whiskey and he asked reliable rabbonim for a hechsher. One of the prominent rabbonim visited the factory where it was going to be produced and after verifying that everything is proper gave his stamp of approval for the production.
Somehow word of this new product reached the ears of Reb Akiva Eiger, who at that time was one of the elder and leading Rabbonim in the region and he wrote his psak, "For reasons known to me, it is forbidden to have a kosher l'Pesach whiskey.
That year in Lubavitch a person who has been making kosher L'Pesach whiskey for private use during the past some years made it again. As was his custom, he brought one bottle as a present for Beis Harav. However, to his bewilderment, The Rebbe the Tzemach Tzedek refused to accept it, saying Kosher l"Pesach whiskey, will not be allowed to be brought to the table, and in fact not even into the house.
Turning to the Rebbe he said, Rebbe I promise you it was made this year exactly as I made it in previous years. There is no possibility of chometz in it. The Rebbe's family can accept it, just as he allowed them to accept it in previous years.
The Tzemach Tzedek replied, I never said it was chometz. However, being that the great halachic authority Reb Akiva Eiger wrote this year that it is prohibited, I and indeed everyone must adhere to his decision. Had he written his reasons for this conclusion, it may have been possible that I wouldn't agree with his conclusion and I could argue that his proofs are not so persuasive. In essence one Rov can argue with the reasoning and decision of another Rov. However, here he wrote for reasons that I have and don't care to announce; on such a  reason, it is impossible to argue and therefore I must accept it.
Dear reader that was when a known Rov stated he is certifying it and the Rebbe allowed it in his house in previous years, but never-the-less, one has to accept Re Akiva Eiger's decision based on these personal unpublicized reasons. How much more so, when…..
And a word to the wise is sufficient.
The author can be contacted as avtzonbooks@gmail.com