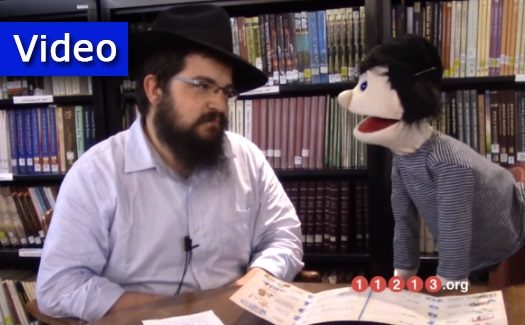 Singing star Benny Friedman was put the test with a difficult challenge for the coming Yomtov of Shavuos:
How do we make the Aseres Hadibros more meaningful to children? Watch how Rabbi Manis Friedman explains it using the new Visual Aseres Hadibros card, created by the talented Menachem Benchemon of Visual-Torah.com:
Special thanks to Yaakov Horowitz from Small Wonder Puppet Theater.
The Visual Aseres Hadibros card is now available at all Crown Heights Judaica Stores and online at Visual-Torah.com for only $2.99 each and at a special discounted bulk price when purchasing 20 or more for only $2.00 each.