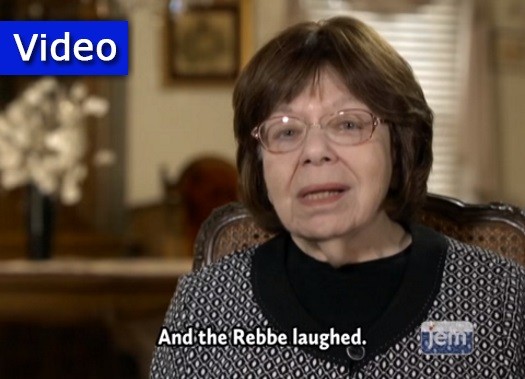 As Chassidim around the world prepare for Yud Shevat, JEM's Living Torah proves a great Hachana to this special day.
In this week's Living Torah, JEM offers a special program themed around Yud Shevat and the Rebbe's Nesius.
From the Sicha in which the Rebbe talks on the dedication of a Nosi to the Eye To Eye about the potency of the Frierdiker Rebbe's Brachos, this weeks program is not to be missed.
The program ends with an amazing story, related by one the last people to merit a Yechidus with the Frierdiker Rebbe.
For years, Rhoda Friedland was not able to have children. In 1950 – acting on their Rabbi's advice – she and her husband visited the Previous Rebbe, Rabbi Yosef Yitzchak Schneersohn, to seek a blessing.
After the Previous Rebbe's passing, with the blessing yet to materialize, she turned to the Rebbe for help. While the Rebbe sent her to numerous Doctors for medical advice, he insisted on one thing throughout her ordeal: If the Previous Rebbe promised, then so it would be.