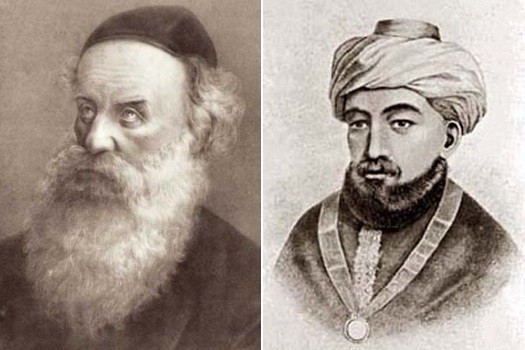 This week's Living Torah is themed around the upcoming Yom Histalkus of the Alter Rebbe, Chof Daled Teves. In the Sicha, the Rebbe expounds on some striking similarities between the Alter Rebbe and the Rambam, whose Yahrtzeit we commemorate this week as well, on Chof Teves.
The Timeless Moments (In the excerpt below) features recently restored film of the Rebbe leading Chassidim in the lively song, Nye Zhuritze Chloptzi.
A carefree, Joyous melody, it dates back to the times of the second Rebbe of Chabad, the Mitteler Rebbe. Originally sung by his Chassidim as they traveled the road to Lubavitch on their way to visit the Rebbe. Symbolically, the words reveal the deep devotion of the Chassidim to their Rebbe. When they arrive at Lubavitch, they will lack nothing.
The theme continues in the Eye to Eye, with a fascinating clip of the Rebbe's encouragement of Hafotzas Hamayanos.
It's another must watch Living Torah, fitting a week filled with special days throughout.