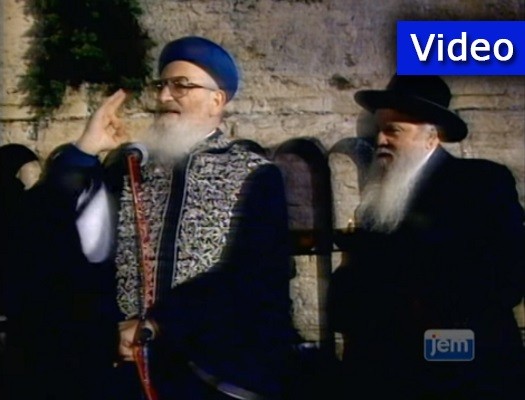 In honor of Chanukah, JEM offers a short excerpt from Chanukah Live! in 1992. Seeing the time the Rebbe dedicated to this event is amazing, clearly demonstrating how much importance the Rebbe attributed to publicizing the miracle of Chanukah.
Dignitaries the world over joined the celebrations in their respective locations.
In this clip, former Chief Rabbi of Israel, Rabbi Mordechai Eliyahu, speaks about the greatness of the Maccabees and their commitment to scrupulously performing the Mitzvos. "In our generation, this is exemplified by the Rebbe, who has brought so many closer to the Torah and its Mitzvos."
Connected via satellite hookup, the Rebbe stood and listened as Rav Eliyahu delivered his words of Torah and blessing.